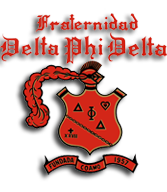 Maratón San Blas, Inc.
Fraternidad Delta Phi Delta
PO Box 60
Coamo, Puerto Rico 00769
787-509-6375
787-509-6377
Audio control here
Welcome!

Delta Phi Delta Fraternity is pleased to present the best half marathon race in the world. Over 50 countries have been represented in the years Half Marathon San Blas. We invite you to connect as do thousands of people who stay from days earlier in their camping tent, those who see the race on television, and those who follow on the radio. Join us in the best half marathon in the world.

Winners race edition 2014

GHEBRESLASSIE, GHIRMAY Eritrea 1:03:53

KIMUTAI, KIPLIMO Kenya 1:05:16

KIPROMO MENJO, JOSPHAT Kenya 1:05:36

JOSPHAT, KIPKOECH BETT Kenya 1:06:19

KIPROMO, KURGAT Kenya 1:06:38

WARGA BETONA, SAHLE Etiopia 1:08:25

BEYENE ZEREA, BERAKI Eritrea 1:09:03

JARSO KINTRA, YACOB Etiopia 1:09:03

KOTUT KIMURGOR, CYBRIAN Kenya 1:09:05

CHEPYEGON, DANIEL Uganda 1:09:29

LAM, CESAR PUERTO RICO 1:09:37

Official date for de San Blas Half Marathon Edition 52

will be on February 9, 2014.