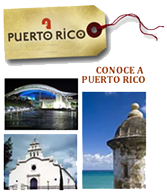 Maratón San Blas, Inc.
Fraternidad Delta Phi Delta
PO Box 60
Coamo, Puerto Rico 00769
787-509-6375
787-509-6377
787-803-1775 FAX
Audio control here
Welcome!

Delta Phi Delta Fraternity is pleased to present the best half marathon race in the world. Over 50 countries have been represented in the years Half Marathon San Blas. We invite you to connect as do thousands of people who stay from days earlier in their camping tent, those who see the race on television, and those who follow on the radio. Join us in the best half marathon in the world.
Winners race edition 2013

HARROUFI, RODUOANE Maruecos 1:03:04

MATEBO, LEVY Kenia 1:03:19

LIMO, PHILEMON Kenia 1:03:43

KIPKOECH BETT, JOSPHAT Kenia 1:04:00

PIEDRA, BYRON Ecuador 1:04:43

CHIPCHIRIR, NICHOLAS Kenia 1:05:07

NTHIWA, PATRICH Kenia 1:06:11

KURGAT, KIPRONO Kenia 1:06:36

CHEPKWONY, GILBERT Kenia 1:06:57

RIVERA, LUIS PUERTO RICO 1:07:10

more info

Official shirt (microfiber) for the race on

San Blas Half Marathon 2013